The quality of a business school degree, for a fraction of the time and cost.
Put your managers through an MBA-Level training program, get the long-term results your organization deserves.
Empower yourself with....

Business Knowledge

|

Skills

|

Resources
to build even more successful companies.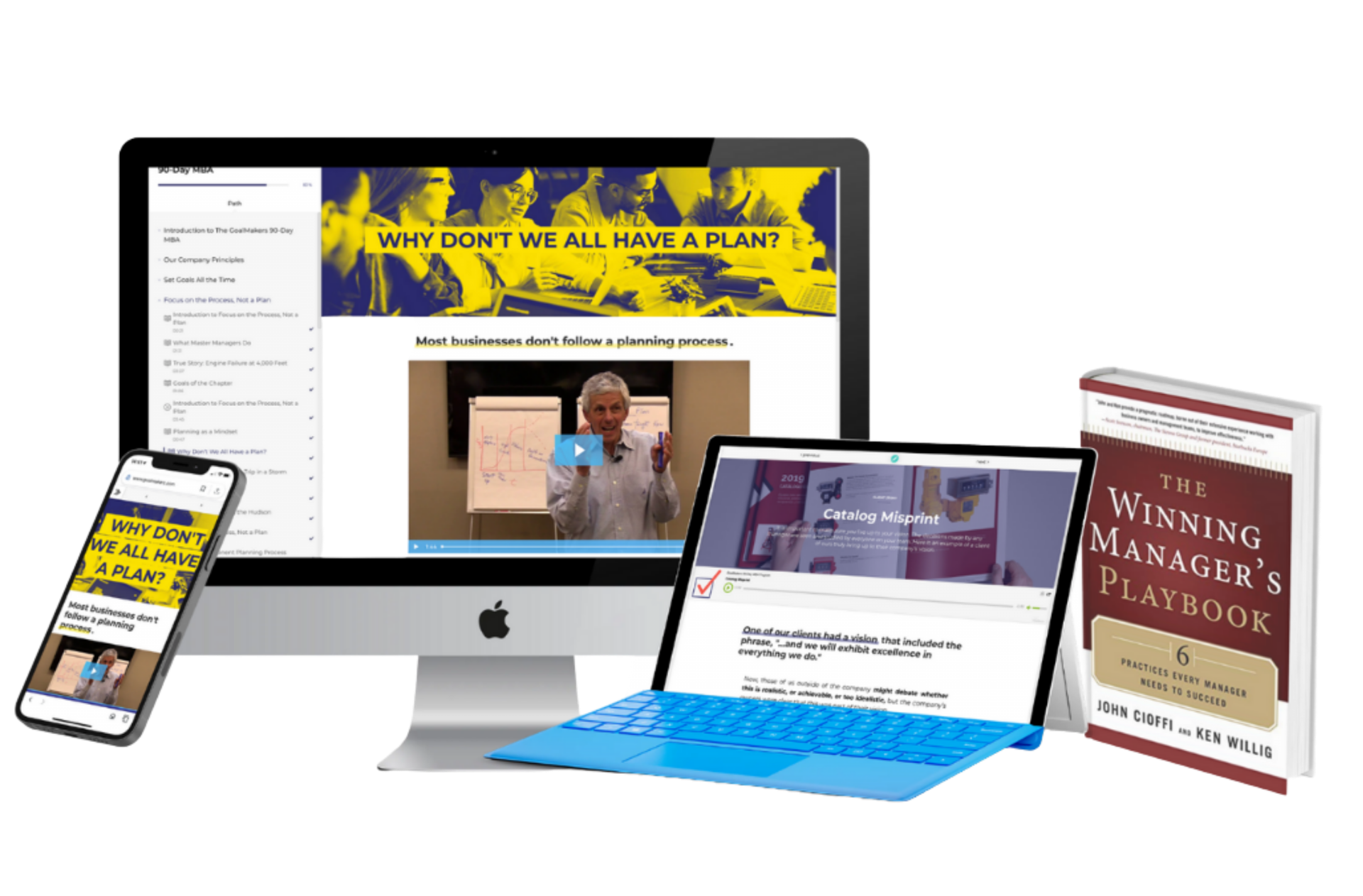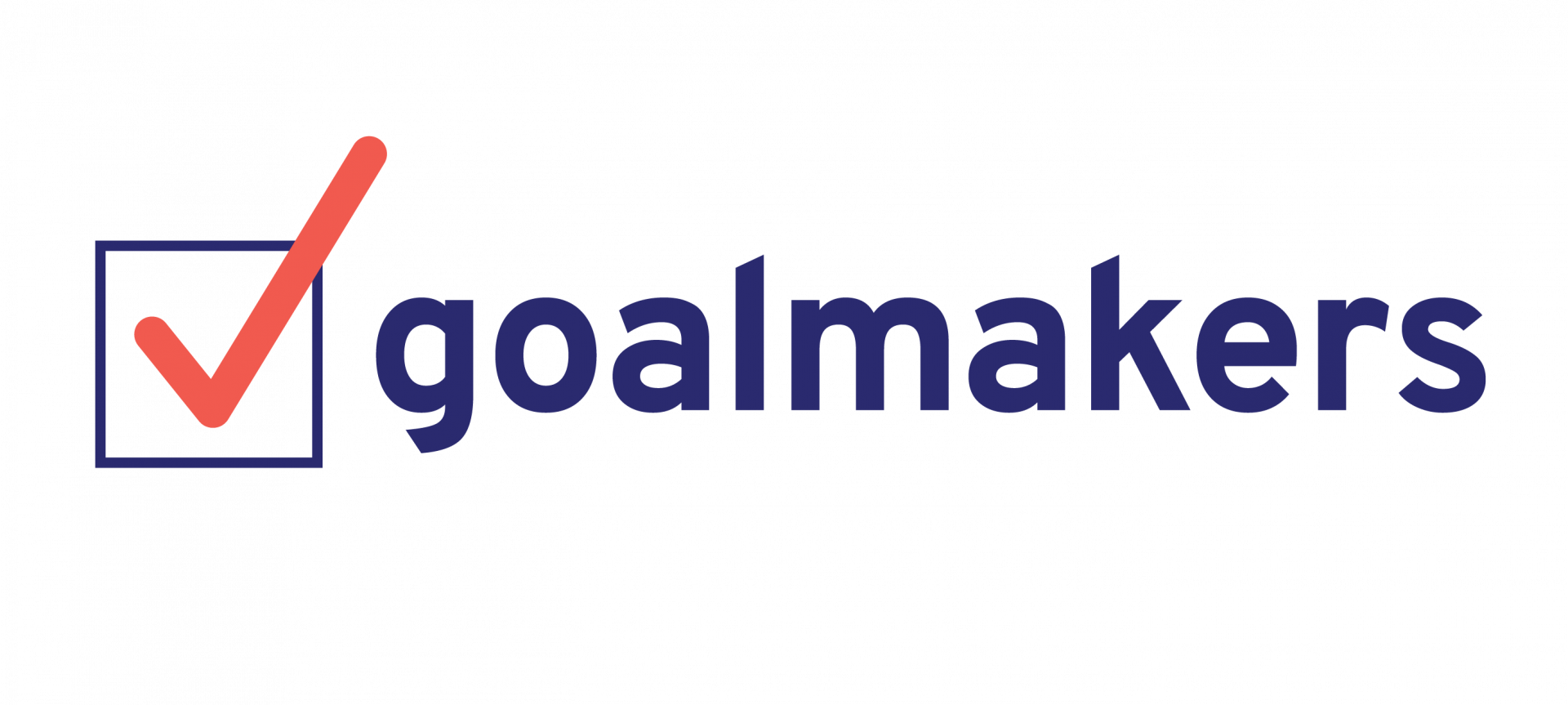 GoalMaker's program is the digital evolution of 30-years as a business coaching firm, our book The Winning Manager's Playbook, and our successful live seminar "The 5-Day MBA".

GoalMakers is your partner in education, providing high-quality turnkey professional development solutions for organizations that lack the staff, resources, or time to create their own learning & development in-house.
An Actionable Learning Experience
Our virtual program is hosted through a centralized portal, making it available anywhere & anytime on the web, mobile, & tablet.


The program has been developed by learning engineers, pedagogy experts, and seasoned curriculum creators to provide a superior learning experience that provides real-time actionable takeaways.
Social Learning & Collaborative Cohorts
We focus on empowering organizations by creating intimate, cohort-based programs connecting a group of learners together.


Our platform enables social learning, allowing learners to digitally network, creating group discussions & collaborative synergies.
Facilitated & Self-Paced eLearning
Every individual has different needs, so we offer a hybrid program:
Facilitated: We facilitate the learning journey, through live digital sessions, providing accountability and community for all.


Self-Paced: Tailored to those with their own agenda and timeline, allowing users an at-your-own-speed eLearning experience.
All the educational value of a traditional MBA degree for a fraction of cost.
Explore the eight week e-learning experience and curriculum within the GoalMakers Business School Program.
We begin by crafting a vision for the company, our long-term goal 3-5 years from now. This will be the North Star for our entire team. Then we learn what makes a 'good goal' and create company-wide, department-level, & individual goals that align with our vision.
Focus on the Process,Not a Plan
We'll get a baseline of our company's current status by collecting valuable information from the entire organization. Using this baseline, we will adopt an agile planning process so our company can adapt to today's ever-changing conditions.
Coach the Right People
We'll clearly define positions at our business, and create position descriptions for ourselves and key roles within the organization. Then we identify the right natural abilities needed for these roles, and determine if we have our people in the best place for success currently.
Serve the Right Customer
We begin by identifying our right customers, then determine how we find more of these right customers, building a sales process to serve them, streamlining our operations processes around them, and finally fostering a culture & strategies necessary to serve the right customer.
Empower Your Entire Team
Learn how managers empower their team members by establishing clear goals and allowing people to achieve those goals in their own way, through our system of "wide boulevards, high curbs".
We determine if our team members meet the criteria required to work in an environment of empowerment.
Do the Right Things Right
We will use six tools to monitor and manage our company's performance and build our own System of Managing—a clear and effective means of providing clarity and purpose to team members while steering everyone to accomplish their individual goals, as well as the company's goals.
Demystifying the Financials
Using a case study, we will understand how to read and use financial statements. With the case study as real-world context, we will also learn about projections, inventory, accounts receivable, and cash flow and how to use this information to build stronger businesses.
Using the Financials
With a new understanding of the basics, we will focus on specific elements that grow (or shrink) the bottom line. We start by calculating our own financial ratios and set realistic goals for our business. Then dive into understanding cash flows. We conclude with how to use break-even analysis to inform everyday decisions.
Never miss the news
Stay updated | Stay current | Stay connected