Do the Right Things Right
This chapter will focus on how to measure and manage your success, in pursuit of your goals, at every level of your organization.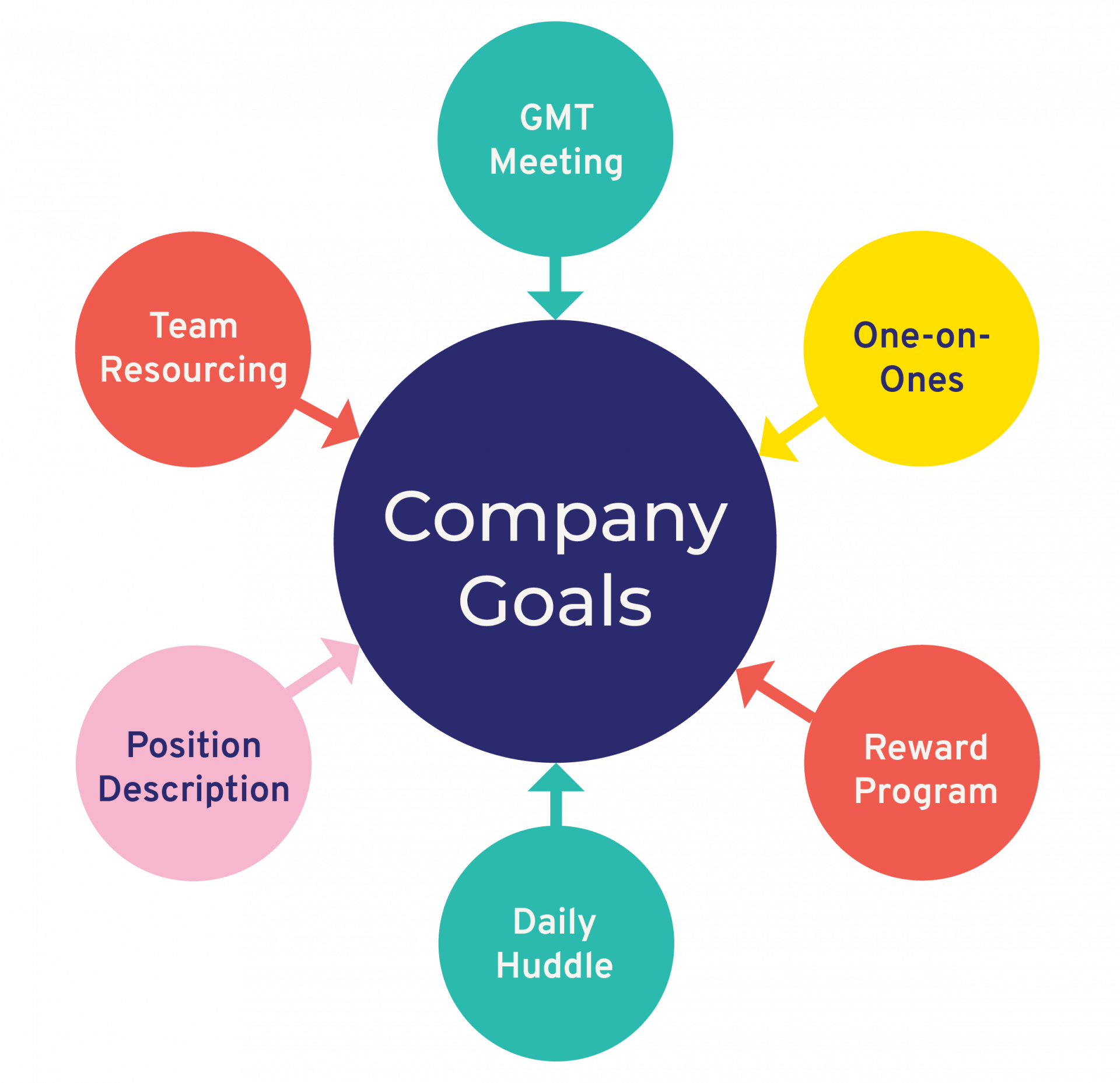 Understand the Six Tools within the System of Management
There are six tools in the GoalMakers system of managing that you can employ regularly to achieve your goals within an empowerment framework.
All six of these tools are complementary, and thus build upon each other.
Track and Measure Goals
The GoalMakers system of managing is focused on the achievement
of goals.
In order to effectively achieve all your goals, we'll show you how to monitor, measure, and manage your goals on a regular basis, thus focusing your team on the vital few issues that are necessary for success.
Make Each of These Tools into Habits
Even the best tools are virtually worthless if
they're not used properly.
We'll provide you with guidance and some digital tools that will make it easier for you to use the six tools from the GoalMakers system of managing on a regular basis.
In effect, you'll learn how to make use of the six tools as an ongoing habit.
One-on-one
One-on-one meetings are regular meetings, which take place perhaps as frequently as weekly depending on circumstances, to ensure that goals will be achieved.
Plan vs Actual
Each manager is responsible and accountable for the performance of their group and for the actions needed to meet their goals.